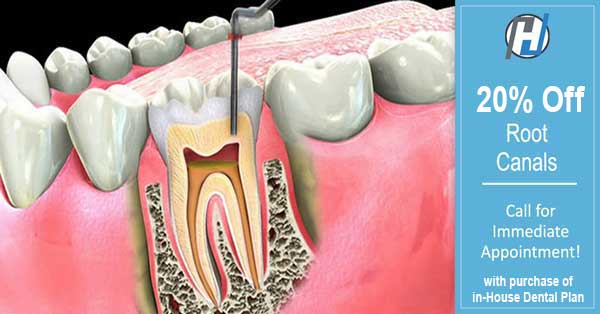 20% OFF ENDODONTIC TREATMENT BY HAWTHORNE DENTAL ASSOCIATES
Call the office for complete details on our new patient special
Endodontics is a specialized field of dentistry that deals with the treatment of the root canal in the tooth. The root canal procedure can preserve a tooth that otherwise would be permanently lost. It's a great solution to help preserve your natural teeth and avoid the additional expense of a bridge or implant to replace the missing tooth.
WHY DO WE NEED ENDODONTIC PROCEDURES?
When a tooth becomes deeply infected, the infection can potentially spread from the tooth and into the gums and surrounding tissue, including the bone. During the later stages of this serious infection, you can suffer with extreme pain in the mouth and face. If you are experiencing pain right now, we recommend that you call Dr. Rosenson for an immediate diagnosis. He can relieve the pain and schedule treatment your root canal as soon as possible. Remember, catching early decay can stop a full on oral infection that will require a root canal. That is where regular check-ups come in as we like to prevent these treatments as much as we can. A tooth that has been broken or damaged is always susceptible to an infection and should be treated as soon as possible.
THE ENDODONTIC PROCEDURE EXPLAINED
An endodontic root canal treatment involves cleaning the infected pulp out of the tooth. A rubber compound is used to fill the root canal, and a dental crown will be placed over the tooth for additional durability and strength. In many cases, your dentist will prescribe an antibiotic medication for the root canal infection. Even though the endodontic treatment cleans and preserves the tooth, the infection will still need to be treated with antibiotics for complete healing to stop the elevated infection.
About Dr. Michael Chen - Our Endodontist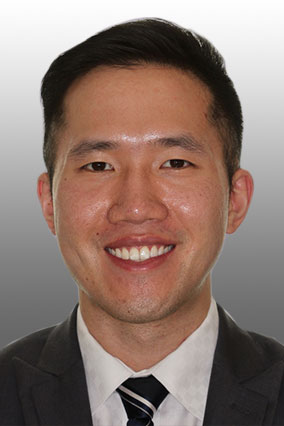 Dr. Michael Chen grew up in Boston, MA, and Huntsville, AL, before graduating from Duke University with a dual degree in Economics and Mathematics. He then attended Harvard School of Dental Medicine for his DMD and completed his specialty training in Endodontics at Columbia University College of Dental Medicine. As a resident, Dr. Chen presented his research at the American Association of Endodontists annual meetings each year. Dr. Chen is accredited by the Commission on Dental Competency Assessments and the Central Regional Dental Testing Service, and holds licenses to practice in New Jersey and New York. He is a member of the American Association of Endodontists and American Dental Association
CALL OUR OFFICE TODAY FOR YOUR FREE CONSULTATION
You can call our Hawthorne Dental office today for more information on an endodontic treatment of the root canal. We can help to give you more information, answer your questions, and book you in for a free consultation and assessment if required.
At Hawthorne Dental, we welcome patients both old and new. Don't wait any longer if you fear you are susceptible to infection or already have an infected tooth - we guarantee that we can help you. Our practice is professional with a relaxed atmosphere, helping to put each patient at ease. A friendly member of our team is waiting to hear from you!
Serving the areas of:
Hawthorne, Elmwood Park, Fair Lawn, Franklin Lakes, Ho Ho Kus, Midland Park, Ridgewood, Glen Rock, Waldwick, Wayne, Wyckoff, Haledon, North Haledon, Woodland Park, Paterson, Ridgewood, NJ and surrounding areas.