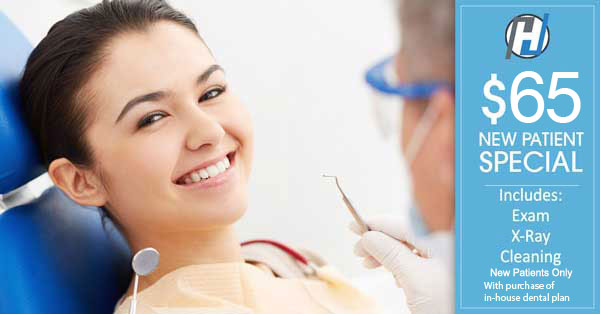 At Hawthorne Dental, we care about our patients. We want to provide the best possible dental treatments and cosmetic procedures to local residents and helping to set our patients on the road to the perfect smile.
Wayne, NJ
Our high-tech dental office is located in Hawthorne, NJ, so we're within a 30-minute drive of Wayne. We're a convenient, community-focused office that provide excellent dental treatment options to all residents. Whether you just need a check-up or want to discuss the possibility of porcelain veneers, we'll be more than happy to provide the assistance you deserve.
Our Mission Statement
At Hawthorne Dental, we want to see our patients smiling throughout their time with us. We have a commitment to customer care that ensures you will be comfortable and content throughout your treatment, helping to fix that smile on your face.
We also guarantee that we'll improve the aesthetics of that smile too, helping to boost your self-confidence and allow you to smile more freely throughout your daily life. We seek to provide a reassuring, relaxing service that is suitable for even the most dentophobic patients; with us, you and your smile are in good hands.
Why Choose Us?
We have over 20 years experience in providing outstanding dental care to our patients. There's no problem, issue, or patient we haven't encountered the likes of before, so you'll benefit from all of our cumulative years of expertise.
We use the most sophisticated, up-to-date technology for diagnostics and treatment. You won't find a service more thorough than what we can provide, so you can be 100% confident that your oral care is always going to benefit from the latest developments and innovations.
We are a community and patient-focused office. The quality of our service, as well as our individual treatments, is extremely important to us, so you will always be treated with the utmost respect and consideration.
We are a family-friendly office and can help provide reassurance to nervous children (and adults!) throughout your time with us.
Procedures We Offer
We provide comprehensive dental care and maintenance, including regular checkups, teeth cleaning, root canals, extractions, and anything else you may need to keep your smile in perfect shape.
We also offer a number of cosmetic dentistry procedures, such as Invisalign®, crowns, dental implants, and many more besides.
If there is a procedure you wish to investigate, then please do call us for an informal chat about your requirements and how we can help deliver the results that you want.
Improve your smile by getting in touch with us today!
If you're a resident of Wayne, NJ, we are only a short car ride away in Hawthorne. Call us for an appointment and you'll soon see how our dedication to customer care and experience can be improved, helping to ensure that your teeth are always as good as they can possibly be. You care about your dental health and so do we, so let's work together to ensure that a smile is always firmly affixed to your face.
Serving the following areas:
Hawthorne, Fair Lawn, Franklin Lakes, Midland Park, Ridgewood, Glen Rock, Wayne, Wyckoff, Haledon, Paterson, NJ and surrounding areas.