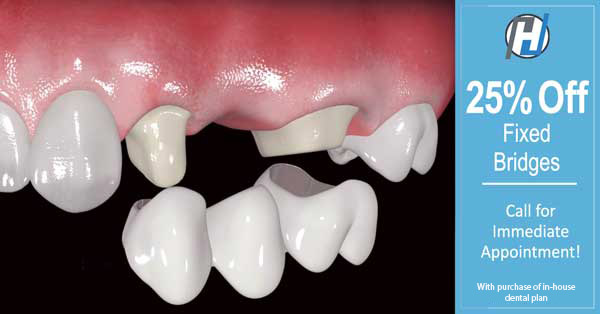 25% off Fixed Dental Bridge by Hawthorne Dental Associates
Call the office for complete details on our new patient special!
Our dentists at Hawthorne dental Associates can provide a fixed dental bridge or teeth bridge procedure for patients. This makes a great solution for those who have partial teeth loss and would like something effective and natural looking.
As it's quite common for the adult population to have some form of partial permanent teeth loss, Hawthorne know how important it is to offer a quality, cost effective solution to this. But what is a dental bridge?
A dental bridge is a row of replicated artificial teeth that are made to fill gaps between teeth that are missing. When several missing teeth have to be replaced, a dental bridge procedure would be a great way to fill the gap. Our dental bridge is set in the gap between missing teeth with a crown on each side, and then planted over the two teeth. In our dental bridge procedure, we create a unique bridge that is custom just for you for maximum comfort.
A patient must have healthy gums and two teeth on both sides of a bridged area in order to be a candidate for a dental bridge procedure. This will allow the crown to hold the dental bridge in place better. Dental implants can also be planted, providing there are the right conditions for them. Ultimately, the work you have done will depend on your own unique situation and needs.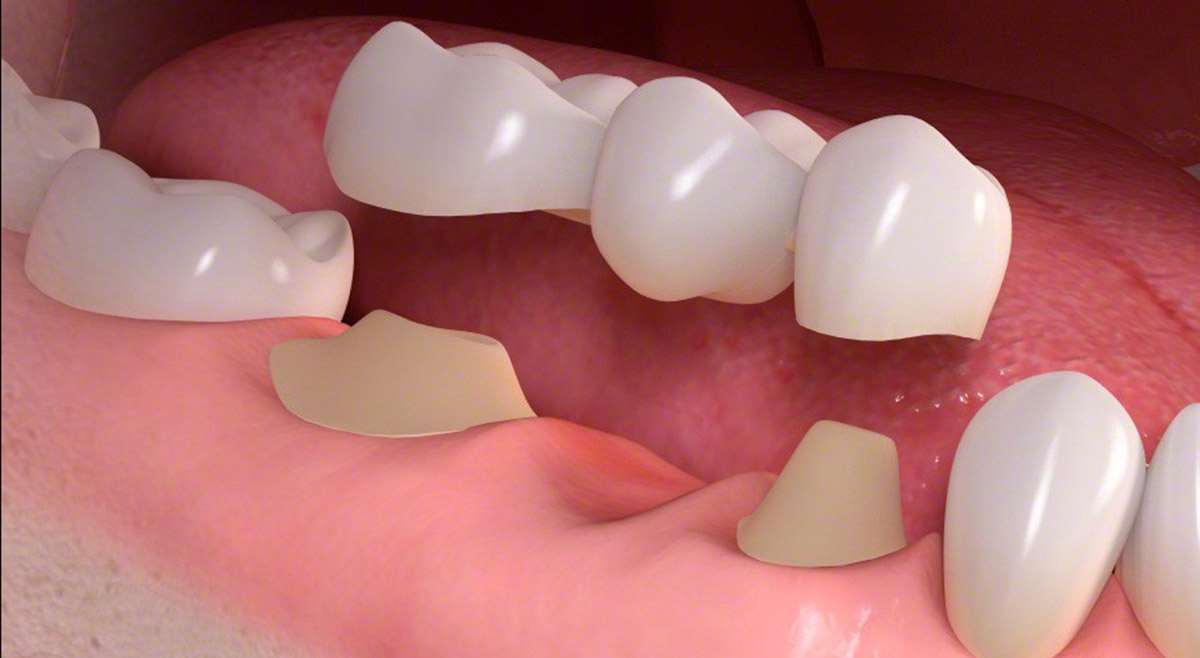 The dental bridge provides a natural look and feel, while helping to support the facial tissue for a better appearance. Not only will the dental bridge give a healthier look to the face, you will likely also experienced better speech, better chewing, and the ability to digest your food more efficiently. Regular exams and cleaning should still be maintained to upkeep the care of the dental bridge and your oral health. Hawthorne dental practice always aim to set up regular maintenance appointments and check ups with patients to ensure ultimate oral health.
The dental bridge cost is determined by the number of teeth that need to be replaced, the number of dental bridges needed, and the materials used for the procedure. Call our office for a dental bridge consultation as a possible teeth replacement option - a friendly member of the team will be waiting to answer your questions!
We serve the following areas:
Hawthorne, Elmwood Park, Fair Lawn, Franklin Lakes, Ho Ho Kus, Midland Park, Ridgewood, Glen Rock, Waldwick, Wayne, Wyckoff, Haledon, North Haledon, Woodland Park, Paterson, Ridgewood, NJ and surrounding areas.