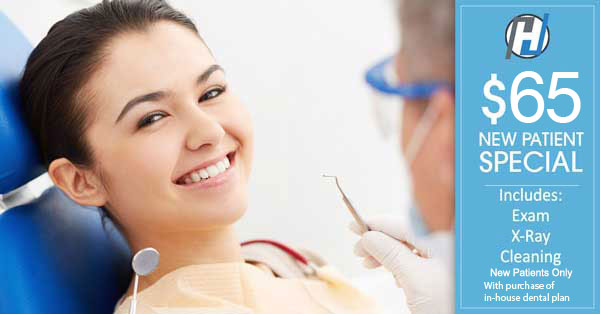 At Hawthorne Dental, we seek to go above and beyond to satisfy the dental care requirements of those living in Midland Park and the surrounding area. We offer a comprehensive, up-to-date service that covers both general and cosmetic dentistry, and we welcome new patients who are interested in reaping the benefits of our customer-focused service.
Midland Park, NJ
Our clinic is based in Hawthorne, NJ, a mere three miles from the village of Midland Park. Midland Park residences can reach our clinic within 10 minutes drive time, ensuring that all your dental needs can be dealt with in one convenient visit that's close to your home. We offer a full range of services that can meet your every dental requirement, and you'll be able to take advantage of our customer-focused approach throughout your time with us.
Our Mission Statement
At Hawthorne Dental, we seek to improve smiles. We want to see our patients smiling with delight when they see the work we have performed on their teeth; the cosmetic imperfections we have improved and the pain we have removed.
We also want to improve the smiles of our customers who have previously had negative experiences with dentists. Given the importance of oral care, we believe everyone has the right to proper treatment from medical professionals who truly care to provide the best work possible. As a result, we ensure we do all we can to keep our customers smiling throughout their time with us.
Why Choose Us?
Our experience and reputation speaks for our commitment to a customer-focused, friendly attitude. We have been working in the dental care industry for two decades, and are delighted with how many customers return to us time and again for their dental needs to be met.
As well as our friendly approach, we also use high-tech diagnostics to ensure we find the right treatment or procedure for you. Our equipment is of the highest quality, so you can benefit from the latest advances in dental technology.
We also seek to ensure that our customers are as comfortable and relaxed as possible throughout their time with us. If you, or your children, are nervous about any stage of your procedure or appointment, just tell us-- we'll do all we can to help calm things down and provide you with the reassurance you need.
We can offer appointments to parents and kids alike, making life easier and more convenient for our patients. We'll also provide all the aftercare guidance you need to maintain excellent oral health at home.
Procedures We Offer
We offer a number of general dentistry procedures:
Crowns
Tooth extraction
Root canal
Regular check-ups and cleanings
Composite fillings
Dentures…
… and more!
We also offer cosmetic procedures:
Dental implants
Invisalign®
Teeth whitening
Crowns
Porcelain veneers…
… and more!
We can also provide assistance for...
Whatever you require from a dental appointment, we're confident we'll be able to meet your needs.
Why not call us to discuss your dental care requirements today?
We look forward to improving the smiles of Midland Park residents soon!
Serving the following areas:
Hawthorne, Fair Lawn, Franklin Lakes, Midland Park, Ridgewood, Glen Rock, Wayne, Wyckoff, Haledon, Paterson, NJ and surrounding areas.