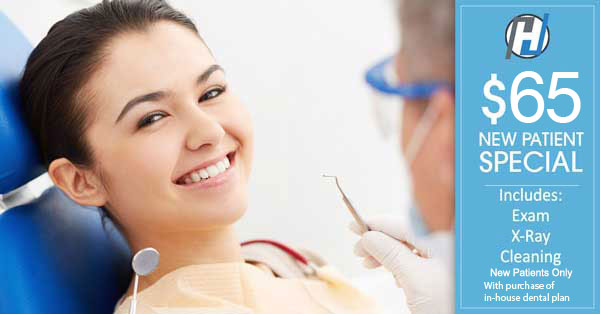 Conveniently located for those living in Wyckoff, NJ, our dental practice is the perfect choice for all of your oral health requirements. We offer a range of services designed to ensure comprehensive coverage for the entire family, as well as a complete dedication to our customers' needs throughout every step of their treatment.
Wyckoff, NJ
Our fantastic dental clinic is located in Hawthorne, NJ, meaning we are highly convenient for residents of Wyckoff, NJ. A quick 10-minute car journey from door-to-door and you'll be able to experience our outstanding professionalism, friendliness, and all-round excellent service for all your oral hygiene needs. We seek to serve the community as best we can, which is why we offer a wide range of procedures to ensure you can take care of all your dental needs in one place.
Our Mission Statement
At Hawthorne Dental, we are absolutely dedicated to improving smiles. We consider it a privilege to be able to make such a difference to the lives of our patients, and we are truly flattered that so many return to us for all of their future dental needs-- it reassures us we're doing something right!
We offer our services in the hope of being able to improve your smile in a literal sense, as well as boost your confidence and improve your the appearance of your teeth. We will also help you improve your overall oral health, providing a comprehensive aftersales service that ensures the benefits of a visit to our clinic are long-lasting.
Why Choose Us?
We are a family-friendly clinic, and we're more than happy to provide reassurance for children (and adults) who might need a little extra support during your time with us.
We provide a full range of services, ensuring cohesion and ease of use throughout your treatment. By offering a one-stop clinic for all general and cosmetic dentistry requirements, you can be assured of our same dedication to providing an excellent standard of work no matter what procedure you require or desire.
We utilize the latest technological developments in the dental field to provide up-to-date diagnostics and treatment, allowing us to assist you with the most advanced assistance available.
You will benefit from our years of experience in this field. We have been operating for over 20 years, have seen hundreds of satisfied patients, and always strive to deliver the best quality of service to every patient who visits us.
Procedures We Offer
We offer a range of general dentistry services to tend to your everyday oral needs. As well as regular maintenance, cleaning, fillings, we can also assist with procedures such as tooth extractions and other more complex needs.
We also cater to cosmetic dentistry with services such as Invisalign, dental implants, veneers, and more besides.
Our list of services offered is vast, so please do get in touch and see how we can help you with any dental-related service you might require!
We can't wait to hear from you!
We urge residents of Wyckoff to get in touch with us today. Make an appointment to discuss your situation in detail with a friendly, professional clinic who are guaranteed to put a smile back on your face!
Serving the following areas:
Hawthorne, Fair Lawn, Franklin Lakes, Midland Park, Ridgewood, Glen Rock, Wayne, Wyckoff, Haledon, Paterson, NJ and surrounding areas.