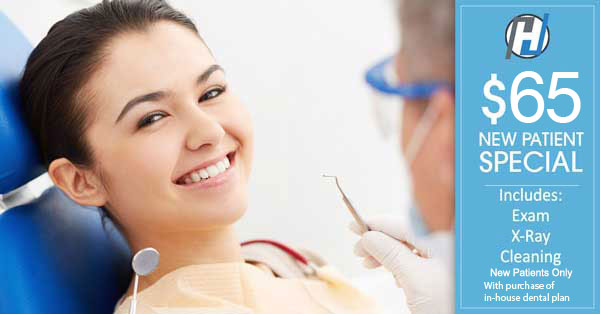 At Hawthorne Dental, you are guaranteed a complete service that meets your every requirement for oral treatments and procedures. We operate a family-friendly service for extra convenience, and we work tirelessly to serve the community we operate in. Although based in Hawthorne, we have plenty to offer the residents of Glen Rock, NJ.
Glen Rock, NJ
Our clinic in Hawthorne could not be more conveniently located for residents of Glen Rock, NJ-- we're just two miles away, so it'll take you less than 10 minutes to get to us by car. We offer a comprehensive service that covers all aspects of dental care, ensuring that you can rely on us for all oral health issues that you encounter. We're focused on serving the community in which we operate to the best of our abilities, so you will be guaranteed a flawless service during your time with us.
Our Mission Statement
As dental specialists, we go out of our way to ensure that our patients are always smiling. We want to ensure your happiness during your time with us, and we love how a refreshed smile can make our patients want to smile more! We offer comprehensive treatment options that allow us to improve the smiles of everyone who enters our clinic, and we're delighted by how many patients return to us due to our dedication to providing an exemplary service.
If you're nervous about visiting us, then don't worry, we're used to it, and we're not going to take offence! Just let us know you, or your little ones, are concerned, and we'll do all we can to ensure maximum comfort, keeping you smiling throughout your time with us.
Why Choose Us?
Our service is second-to-none. We can fix, tweak, diagnose, recommend, and undertake all the procedures you may face regarding your oral health. To assist us in this, we use all the modern technology available to the dental profession, ensuring that our patients are always able to benefit from the very latest developments in this field.
We have over 20 years of experience operating in the dental field, and you will benefit from this expertise and professional approach during your treatment.
We offer a comprehensive after sales service, which allows you to continue caring for your teeth outside of appointments. We're also more than happy to provide you with the answers to any oral health questions you may have, as we're more than happy to share our knowledge to benefit our customers.
We welcome the entire family to our clinic, so both you and your children can be treated in the same place.
Procedure We Offer
General Dentistry:
… and many other general dentistry services!
Cosmetic Dentistry
We also offer a range of additional services related to oral health and care-- please do give us a quick call to discuss your needs and see how we can help!
Why not get in touch with us today?
We want to share our customer-focused, highly-professional, specialized care with the residents of Glen Rock. Why not get in touch and take the first step towards allowing us at Hawthorne to improve your smile?
Serving the following areas:
Hawthorne, Fair Lawn, Franklin Lakes, Midland Park, Ridgewood, Glen Rock, Wayne, Wyckoff, Haledon, Paterson, NJ and surrounding areas.