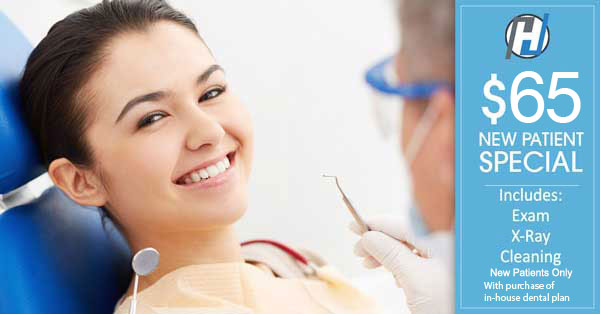 Practising good oral hygiene at home is important, but in itself it is often not quite enough. Regular brushing, flossing, and rinsing with mouthwash are all essential, and good basic starting points if you want to keep your teeth and gums in good condition. You might even turn to practices such as oil pulling from time to time, which can have a dramatic effect on improving and maintaining your oral health.
But if you want your oral hygiene to be as close to perfect as possible, you need to visit us from time to time. At the very least, we would generally suggest that you visit Dr. Rosenson every six months - but there might be occasions when you should visit more often. If you have a particular prevalence to gum disease, for example, a more regular visiting schedule might be appropriate to ensure that you keep the risk of tooth loss at bay. For most patients, however, twice a year is generally sufficient for a combined dental exam and cleaning session.
During those sessions, we will check thoroughly for any early signs of developing oral problems. Whether it's the start of tooth decay, a slightly receding gum as a result of periodontal disease, or even a gradual misalignment of a tooth, we can spot those issues early - and take the appropriate action necessary to stop the problem becoming worse. Similarly, common concerns such as a painful wisdom tooth can be predicted before they cause you too much trouble.
If necessary, we will be happy to take recourse to using the latest technology to help determine your risk of oral cancer, and at the other end of the scale we can discuss the cosmetic appearance of your teeth, and whether you would like anything done to improve it.
The session will also involve a regular deep cleaning of the teeth and gums - something which anybody can benefit from, and gum disease sufferers in particular will especially require. During cleaning, we will remove any hard plaque which has developed over time, as well as cleaning out the gum pockets beneath the teeth. Of course, as well as promoting your oral health, this cleaning session will also mean you come away with perfectly polished teeth - and, all being well, a confident and winning smile. Brushing and flossing regularly only does so much, and you will be delighted with how your teeth look and feel after a session of deep cleaning.
If you are in need of a thorough examination and cleaning session by a friendly and dedicated professional, don't hesitate to get in touch with Hawthorne Dental Associates today. We pride ourselves on making the experience of visiting your dentist as enjoyable and stress-free as possible.