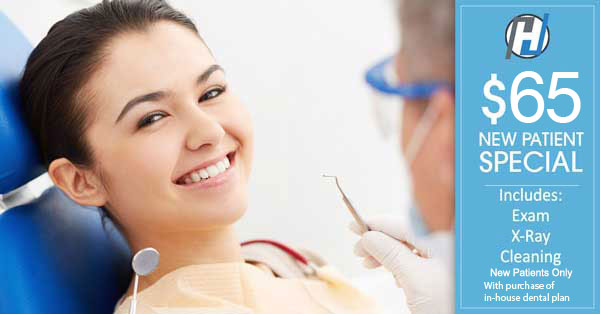 Bringing Smiles Back to the Community in NJ, Haledon
Smiling is a contagious act that helps to lower stress, boost positivity and even makes you more comfortable. However, many people are afraid of showing their smiles because they don't feel confident in their own teeth. When was the last time you were able to show off your pearly whites to a crowd of people or eagerly grin for a family photo?
At Hawthorne Dental Associates, we offer both general and cosmetic dentistry to help restore your smile to its former glory. We believe that everyone deserves to harness the power of smiling, and this is reflected in our passion towards helping our patients as well as the community in Haledon.
With over 20 years of dentistry experience, our focus is on creating a better community through healthy and beautiful smiles. We know what it takes to run a dental practice, and we believe that our devotion to your health and our high-tech approach to dentistry gives us the competitive edge over any of our competitors.
General Dentistry
The root of all shining smiles is good dental health. Whether it's getting dentures formed, having root canals removed or just getting your teeth professionally cleaned to remove plaque, tartar and bacteria, our general dentistry services are ideal for any common concerns and problems that you might have. Every patient that comes through our doors leaves with a healthy mouth, a beautiful smile and restored confidence in their own appearance.
Cosmetic Dentistry
Sometimes, there are things that even good dental care can't take care of. If you've had a past of neglecting your dental care, then you don't need to live your life in regret. Cosmetic dentistry is designed to greatly enhance the appearance of your gums and teeth to give you the beautiful smile you've always deserved. Cosmetic dentistry is a huge boost to your self-confidence and can achieve miracles that regular general dentistry cannot. Between crowns, teeth whitening, dental implants and popular services like Invisalign, Hawthorne Dental Associates offers a comprehensive list of cosmetic dentistry services that are guaranteed to help you restore your glowing smile.
Children's Dentistry
Hawthorne Dental Associates is a family dentist, hence why we also have services that accommodate your children. We're focused on giving your little ones the best care they can get. This will teach them good habits for the future of their dental care and we put a heavy emphasis on the look and feel of our dental practice to ensure they'll walk into a relaxing an welcoming environment to put them at ease.
Invisalign®
As one of our most popular cosmetic dentistry services, Invisalign® is the best choice for clear braces to help you align your teeth. They're comfortable to wear, virtually invisible and can achieve some amazing results. We offer Invisalign® at Hawthorne Dental Associates and can advise you on this procedure if you're looking to straighten your teeth.
Serving the following areas:
Hawthorne, Fair Lawn, Franklin Lakes, Midland Park, Ridgewood, Glen Rock, Wayne, Wyckoff, Haledon, Paterson, NJ and surrounding areas.